5-8 November 2022
Learning Conference
Welcome to ACP / IPOC 2022

Asia Communications and Photonics Conference (ACP) is one of the largest conference in the Asia-Pacific region on optical communication, photonics and relevant technologies, which has been held annually tracing back to 2001 and jointly sponsored by OPTICA, SPIE, IEEE Photonics Society, The Chinese Optical Society and China Institute of Communications.
ACP2022 will be held concurrently with the International Conference on Information Photonics and Optical Communications (IPOC). IPOC was founded by the State Key Laboratory of Information Photonics and Optical Communications of Beijing University of Posts and Telecommunications in 2013.
ACP/IPOC 2022 will be hosted by Southern University of Science and Technology in Shenzhen, on 5-8 November 2022. We would like to invite you to participate in this international conference, to share your recent research outcome as well as taking this opportunity to meet academia, scientists and researchers from different parts of the world.

If you plan to attend conference in person/on-site, please read the following message and provide basic information. ACP/IPOC 2022 will be held during Nov. 5-8 in the SUSTECH Convention Center. Due to various uncertainties about the global or local travel policies, we will run the conference in hybrid mode. If you're planning to attend onsite, please kindly upload necessary document via the following link: https://iconf.young.ac.cn/DL0h2.
Postdeadline Paper Submission Open
September 17, 2022
Postdeadline Paper Submission Deadline
October 16, 2022

Accepted papers will be included into ACP conference proceedings and submitted for inclusion into IEEE Xplore subject to meeting IEEE Xplore's scope and quality requirements, which will be submitted for indexing by Ei Compendex, Scopus, etc.
03 Nov. 2022
Please download the program here. (Download)
06 Jul. 2022
The submission deadline has been extended to August 05. Your are welcome to submit papers to ACP / IPOC 2022. (Read more)
07 Feb. 2022
Welcome Prof. Luo Yi and Prof. Seb Savory to deliver the plenary speech at ACP / IPOC 2022. (Read more)
18 Oct. 2021
Asia Communications and Photonics Conference (ACP 2022) will be held in Shenzhen during 5-8 November 2022.
Tourist Attractions in Shenzhen
Here is the list of things to do in Shenzhen and tourist attractions in city.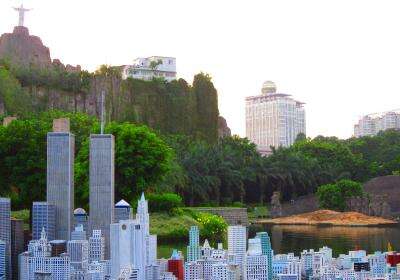 The Window of the world is a fabulous replica theme park located in the western part of the city of Shenzhen. Spread over 48 hectares, the park is home to replicas of some of the most famous tourist attractions from all over the world. Within a day, you can visit different sites from a dominating 108 metre tall Eiffel tower to the classic Taj mahal, from the majestic roman Colosseum to the hist...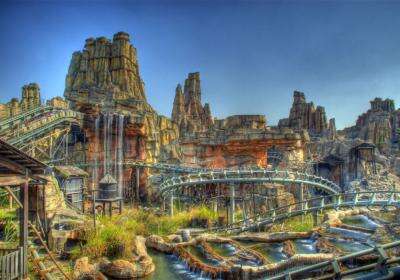 The Happy valley of Shenzhen is a large modern theme park in Nanshan district of China. Spread over 3,50,000 square meters, the park boasts of tremendous quantities of exciting amusements to satisfy the adventurous desires of people of all the ages. The entire park consists of nine areas, each based on a different theme. Spanish square, Cartoon city, Mt. Adventure, Gold mine town, Shangri-la wo...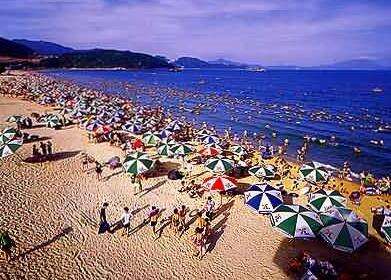 Dameisha Beach area, sprawling 1.8 km in length, is Shenzhen city's longest beach. The beautiful beach has golden sands and a blue sea that sets off the white sails of the boats under a sky dotted with white clouds. 'Wave surfing' on the Dameisha beach is one of the most popular spots in Shenzhen. The beach has many functional zones in the park, like swimming zone, sports zone...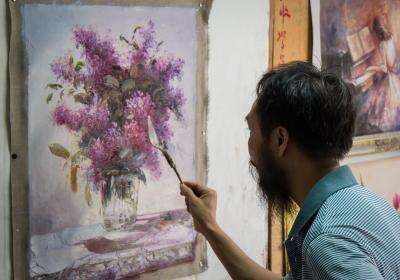 In the early 1990's a group of about twenty artists under the leadership of the painter and businessman Huang Jiang took up residence in the Dafen suburb of Shenzhen. The painters specialized in the making of large numbers of detailed replicas of famous oil paintings by the masters of the craft such as Van Gogh, Dali, da Vinci, Rembrandt and Warhol. With increase in demand of the replicas...
0000

Days

:

00

Hours

:

00

Minutes

:

00

Seconds
Important Dates
Postdeadline Paper Submission Open

September 17, 2022

Postdeadline Paper Submission Deadline

October 16, 2022
Contact Us
Lairyn Xu Email:acp2022@young.ac.cn Phone: +8613739469027 Sophie Guan Email:sophie.guan@young.ac.cn Phone: +86-13550230907